types of khajoor :
Dates are cultivated in many countries around the world and because of that there are many kinds and varieties of them that nearly most people are not aware of them. In this article, we would like to take you on a small tripe to become familiar with one of the best kinds of dates which is Khajoor or Khajur date or types of khajoor dates .
Khajoor dates are nutritious because of the great amount of vitamins and minerals that are concentrated in them. Khajoor dates have a delicious sweet taste and they are cylindrical-like shape. This kind of date is also known as the king of dates.
Types of khajur dates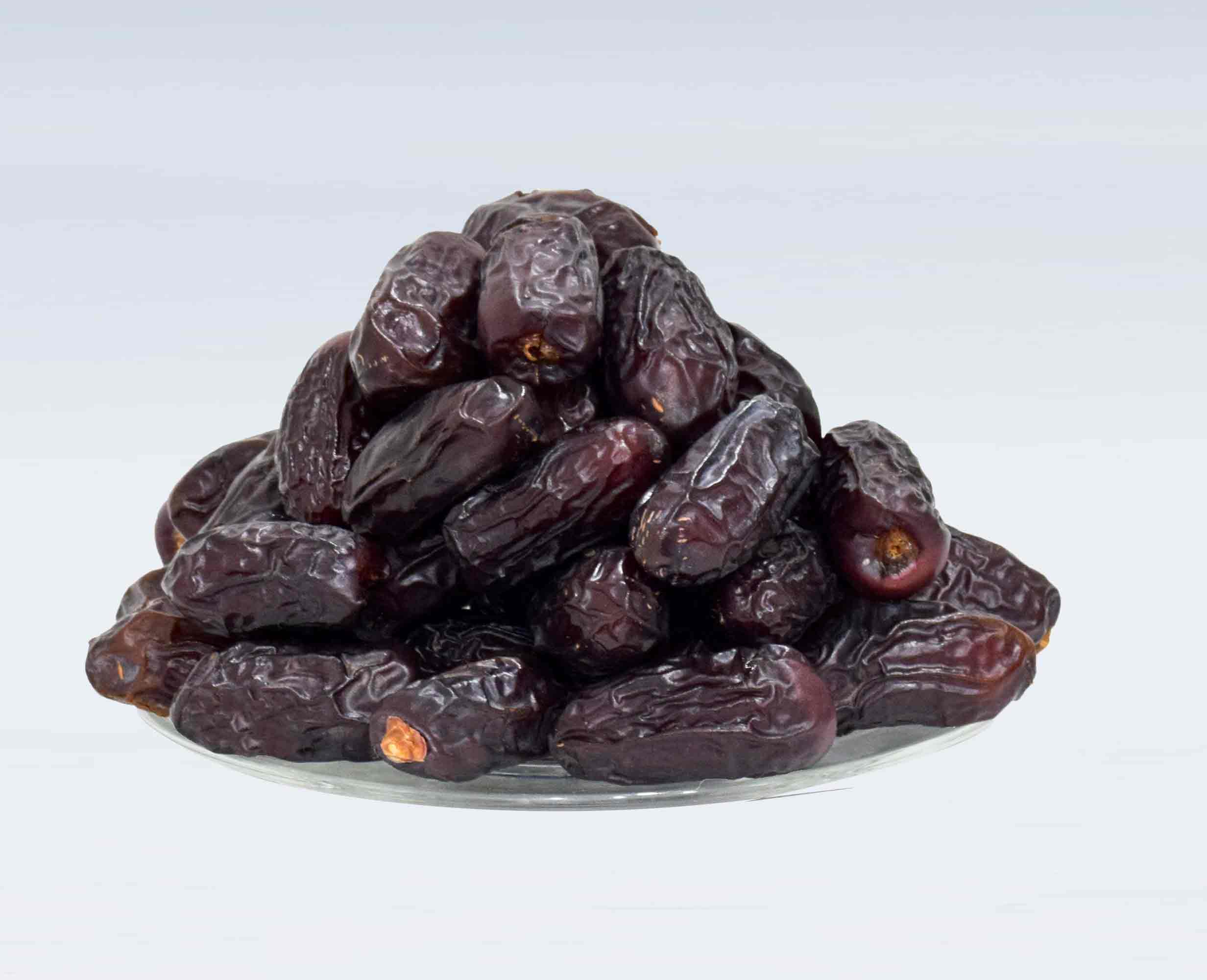 Kalmi Khajur dates or Safawi dates are considered one of the best kinds of Royal dates which are famously known by their color,
"Mixture of a strong black color with a bit of a cherry's color", and shape, "midsized cylindrical shape which is close to the shape
of Ajwa dates".
Safawi dates are famously cultivated in Kalmi Khajur or Safawi area in the Medina, Saudi Arabia. This type of date has several healing benefits.
Fard Date :
Fard Khajoor is a popular brand of dates in India. Fard Khajoor is mainly grown in the Eastern region. You can characterize Fard dates from other dates by a unique natural, glossy, waxy layer covering its smooth surface, in addition to the strong, fibre structure which gives its lesser sweet taste. The product comes in various packaging sizes.
Barhi Date :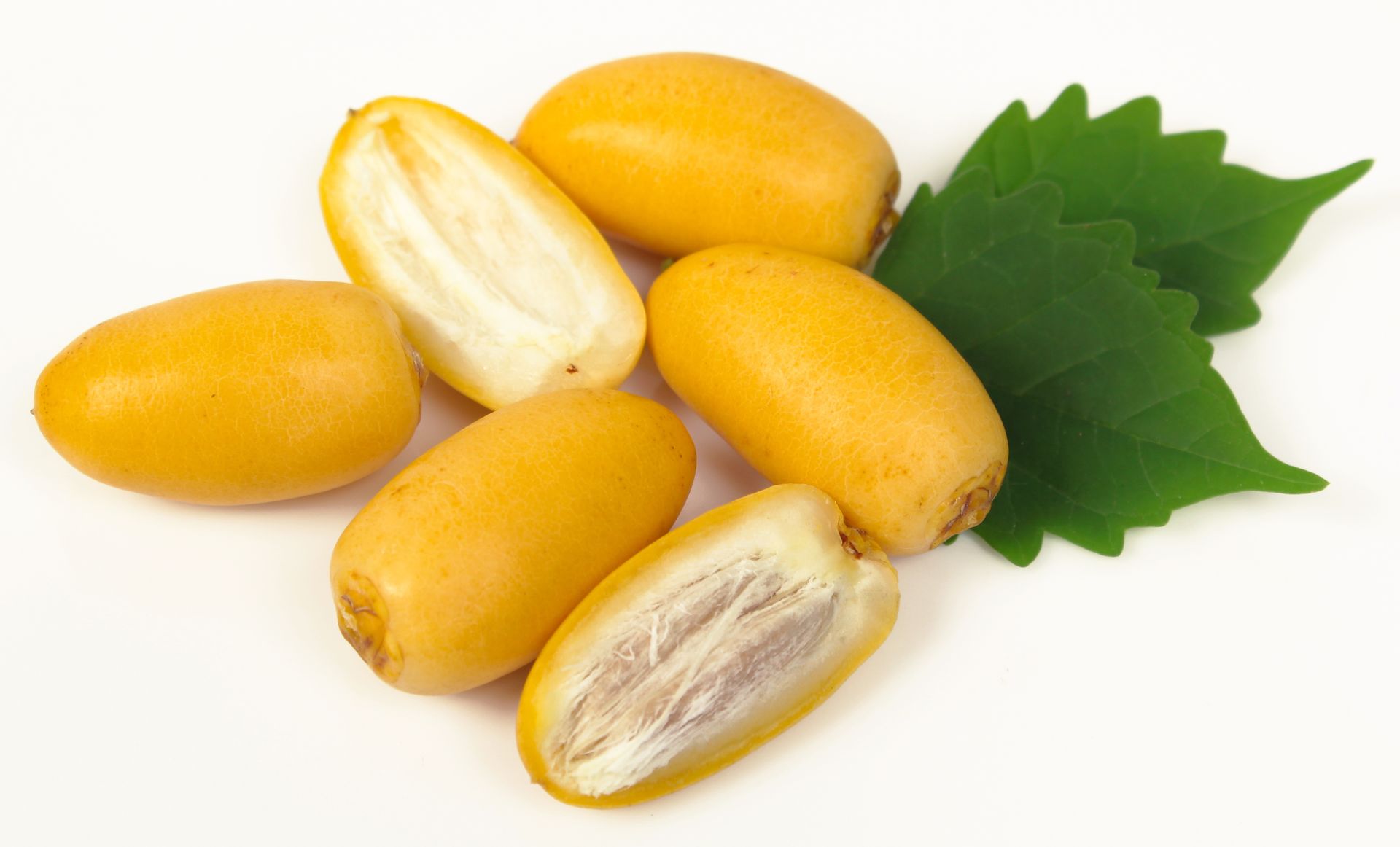 Many customers consider Barhi Khajoor one of the best types of dates, They characterize it by yolk, color, softness and intense sweetness. Fresh Barhi dates have taken their place as the most famous types of Iraqi dates and it is divided into two types: Barhi of Basra and Barhi of Baghdad.
Kimia Date :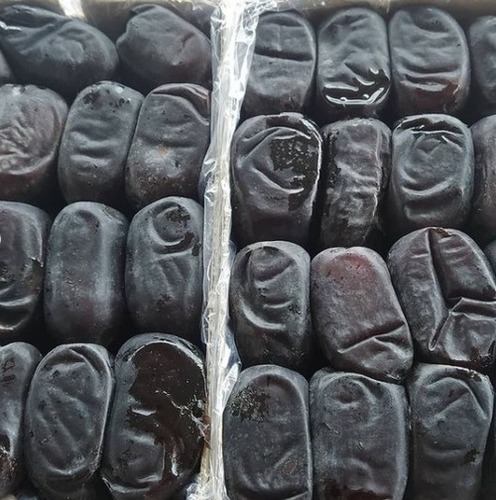 Kimia Khajoor the most delicious varieties of dates. It is famous for the meaty texture and luscious smooth skin. Kimia Dates are a variety type of fresh (soft) Dates that is also famous as "Bam Dates. Kimia is brown-black " dark brown dates " and suitable for table purposes. You can also eat it in both raw and dry forms, making for a great addition to various desserts!
Deglet Date :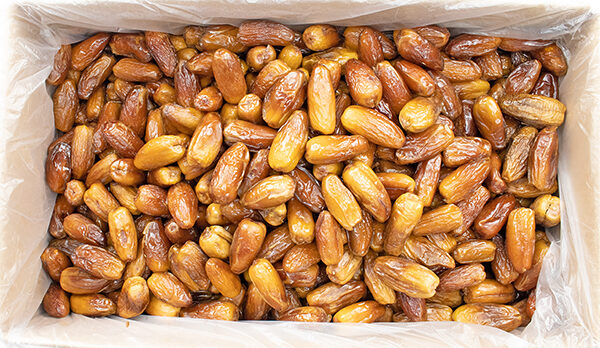 Deglet Khajoor is the most famous and cultivated dates in the countries of the Maghreb, especially Algeria and Tunisia. Its cultivation is concentrated in the southern regions of the two countries in the desert oases. Deglet Noor dates is nicknamed "The Lady of Dates" and "Fingers of Light".
Deglet Nour dates is one of the finest dates. Noor dates contain a lot of vitamins and minerals. Their size is medium and they have oval-like shape.
Halawi Date :

Halawi Khajoor are considered one of the important commercial Iraqi varieties of dates, which is popular everywhere in the world.
Halawi palm is one of the early varieties for flowering and maturity. Al Halawi dates are one of the varieties that are consumed in a wet and dated manner, due to the lack of tannins in them. Halawi dates are soft and sometimes half dry.
Khadrawy Date :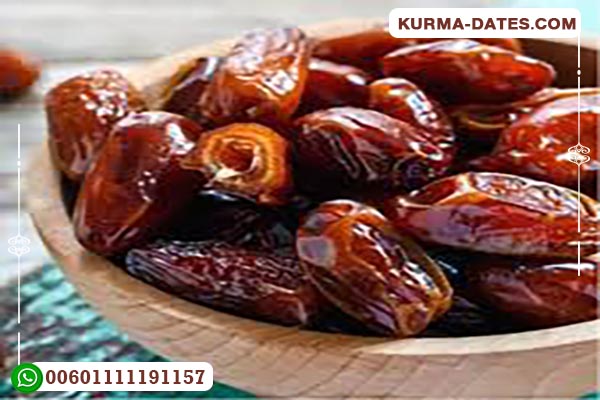 khadrawy Khajoor, which is a commercial variety, is one of the most widespread dates and it is grown in areas such as Basra. Khadrawy date is called green because of the color of the date, which is greenish-yellow. The palm is characterized by its slow upright growth and the thinnest trunk. Khadrawy is oval-like, thick, and conical. Compared to Mejool, Khadrawy date is less sweet and they are consumed in both ways: dried or ripe.
Mazafati Date :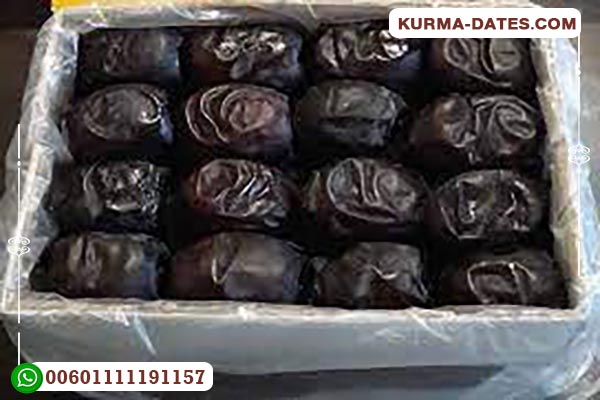 Mazafati Khajoor is one of the best types of Iranian dates and it is distinguished by its black color. The optimum moisture content of these dates is a relatively high moisture content between 32-35%, varying according to the time of harvest. Some of the characteristics of Mazafati dates are dark, soft, fleshy, medium in size and has a sweet and delicious taste. The quality of Mazafati cannot be compared to any other type of dates or to other places where they are grown.
Zahidi Date :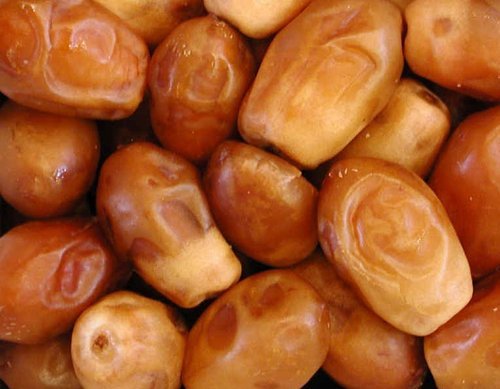 Zahidi Khajoor is one of the rare or less common types of dates, it has a golden tint–  a light brown color. It is said that it is originally grown in northern Iraq. Zahidi dates are considered semi-dry, which makes them suitable for cooking. Zahidi Date's name means "little amount". Due to its special taste and color, it is very popular with customers all over the world.
Burni date :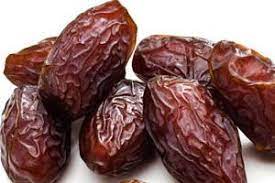 Burni Khajoor is one of the best types of dates in Madinah, Saudi Arabia. Barni Khajoor is small, sweet in taste and its color is golden-brown. Dates are high in vitamins and minerals like magnesium, Vitamin B, iron. Al Barni dates are very helpful in making blood glucose in normal level.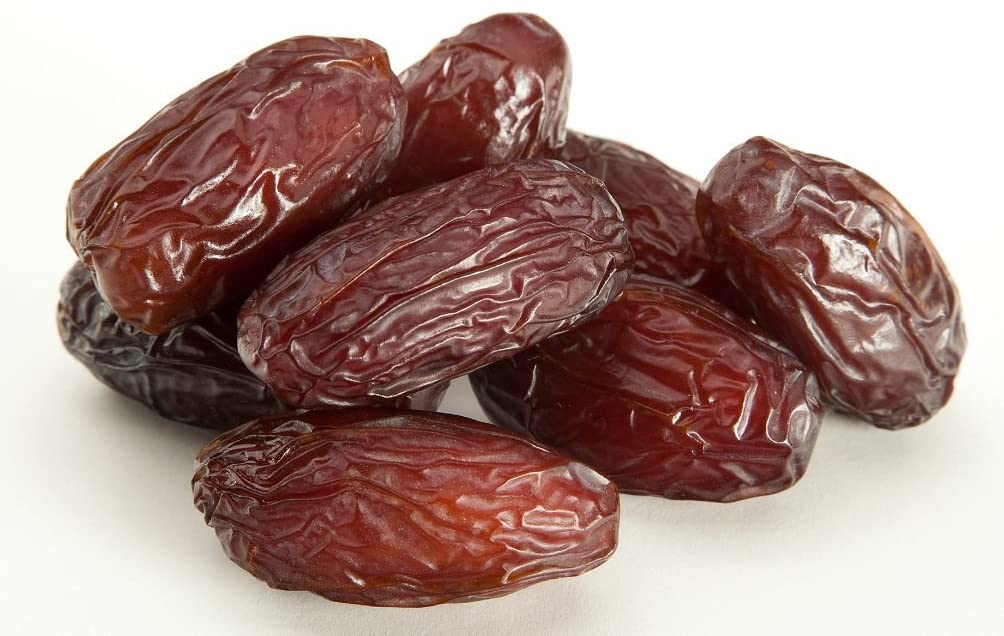 Medjool dates are known for their rectangular shape and their color that range from red to yellow and orange-red.
Medjool dates have strong sweet (The more they are dried, the more they are sweet) and sugary taste, with soft texture.
They have curly appearance
khajoor dates benefits :
There are many health benefits of Khajoor dates, but if you want to get best nutritional values of Khajoor dates, you should eat them with empty stomach.
It ameliorates haemoglobin levels in the blood and energy levels.
It can help to get better sleep. It helps in releasing the hormone melatonin which is good for sound sleep at night.
It fights infections and can help in treating allergies.
It can boost up your performance in exercising as it is a good source of carbs. The best part is that it sustains energy levels throughout a hectic workout without adding to your weight.
It adds much fiber into your diet and hence can help with conditions of constipation and acidity.